To get to the paperless billing website from the Liberty website, click the "Sign Up Now" button above, or click "Paperless Registration" under the "My Account" dropdown at the top of the page.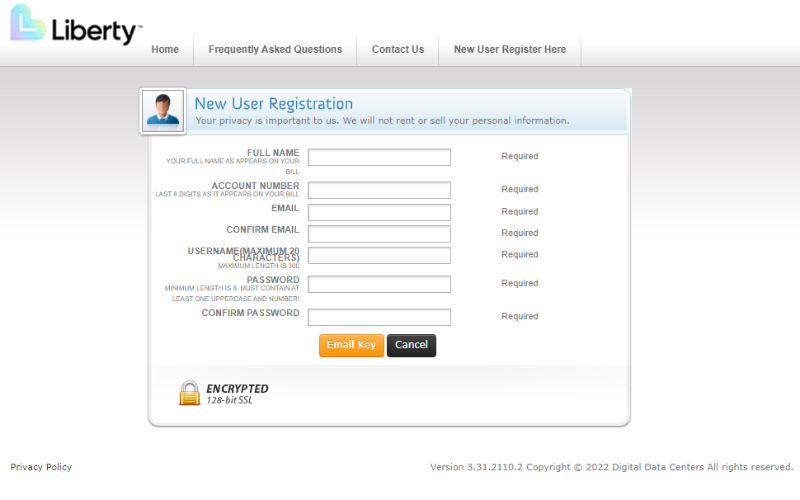 Follow the instructions to create a new user profile. It may be helpful to have your Liberty bill in front of you, as you will be required to enter information from your bill, exactly as it appears on your bill.
Enter the "Full Name" exactly as it appears on your bill. The "Account Number" is the last 8 digits as it appears on your bill. You will not be able to complete registration if you enter your name and account number differently than how it is listed on your bill.
A username and password must be created; if a username is already in use, an error message will appear next to the username field. Your password must be eight characters long and include at least one capital letter and one number; not to exceed 20 characters.
Once all the required information has been entered, click the "Email Key" button. Do not close the paperless billing website tab on your browser – keep it open while you wait for your email key to be delivered. The email key number may take anywhere from 30 minutes to one hour to be delivered to your email inbox. Please also check your Spam and Junk mail.
The email with the key number will come from websupport@dmcilink.com and will look like the below example: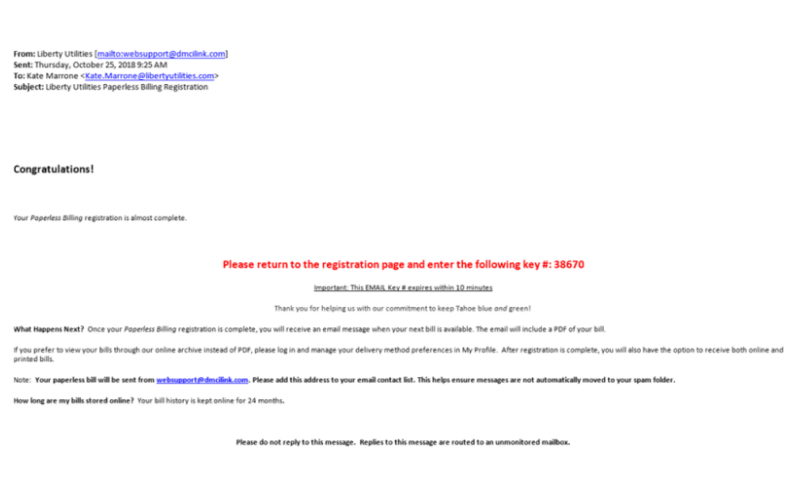 Once you have received the email key, return to the paperless billing website tab and enter the key number into the field, as pictured below.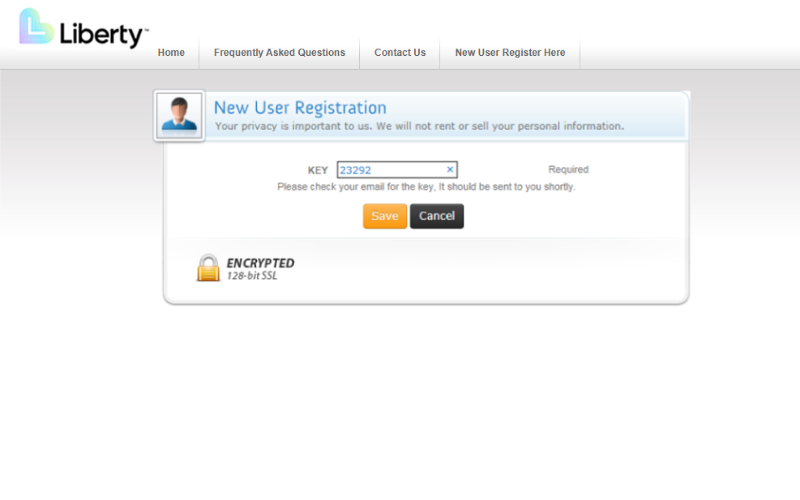 Click "Save" and you should see the screen below, indicating you have successfully registered for paperless billing and can now login with your username and password.