Upcoming
Community Events


Check Back Soon For Upcoming Events!
Recent
Community Events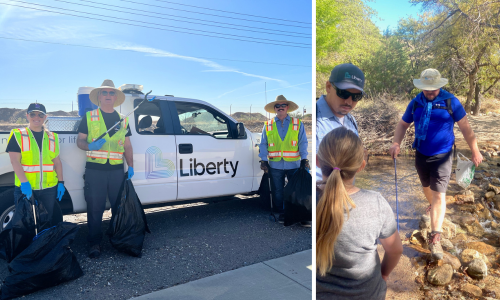 Earth Day
Liberty employees celebrated Earth Day by giving back to the communities we serve. Thank you to our staff for volunteering for hiking trail and park cleanups, picking up trash along roadways, and attending Earth Day events to hand out water conservation items to our customers!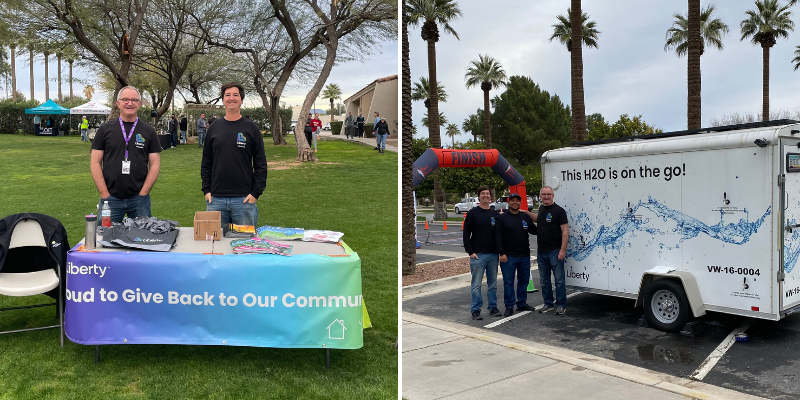 Volunteering at the Litchfield Park Fun Run
Recently, the city of Litchfield Park, AZ, held a 10K/5K fun run and 1 mile walk. Our Liberty water wagon was stationed along the route and some of our employees volunteered to provide water to participants and spectators as well as hand out water conservation items.
Liberty Hearts and Hands Week
Liberty recently held its first annual Hearts and Hands Week. Over the course of the week, employees had the opportunity to volunteer at events that would benefit the customers and communities we serve. We are proud of our employees and their dedication to our communities.