Liberty is committed to the sustainability of our communities. One initiative Liberty is focusing on is pollinator health. Pollinators are essential for helping to increase food production, increase biodiversity, and supporting the overall health of our ecosystems.
Liberty is proud to have pollinator gardens at numerous office locations across the West Region. Many of these pollinator gardens are Monarch Waystation certified and the plants used are drought and heat tolerant, requiring less water to maintain.
In fact, Liberty's efforts to protect wildlife and encourage pollinator health goes beyond gardens. When it was found that bees had taken up residence in several meter boxes throughout Liberty's Cordes Lakes, AZ, water service area, the operations team came to the rescue. Rather than exterminating them, Liberty embraced the opportunity to support our stowaway pollinators. Liberty called in Cricket, a professional beekeeper, to safely remove and relocate the bee colonies so Liberty's meter reading and operations could resume and the bees could continue to flourish in a safer environment.
Now that the bees have been carefully re-homed from the meter boxes, they will be able to continue carrying out their natural purpose. A special thank you to Liberty operators Jessica Banks, Matt Burlington, and Josh Reiff, and beekeeper Cricket for taking care of the bees.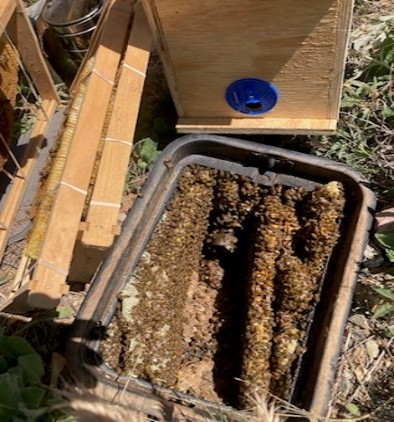 Bees taking up residence in a meter box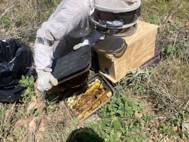 Bees in a second meter box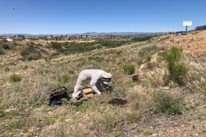 Cricket relocating bees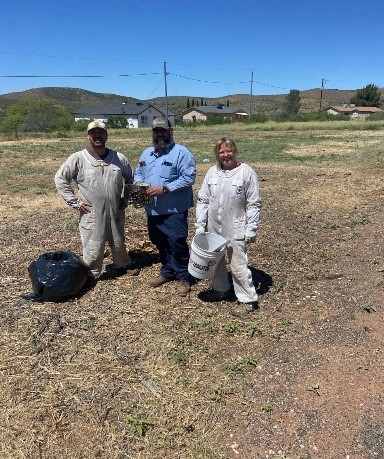 Cricket, her assistant, and Liberty's Matt Burlington after a successful bee rehoming

Cricket working to move bees out of a meter box